Public Engagement Process for the Sacramento Regional Water Bank
The Regional Water Authority (RWA) is facilitating a public engagement process for the Sacramento Regional Water Bank, a groundwater storage program utilizing the expansive reservoir under the urban core for storing water during wet times for use during dry times.
The Water Bank is identified as one of several key strategies for addressing the projected impacts of climate change on local water supplies in the newly-released American River Basin Study produced by the U.S. Bureau of Reclamation in partnership with local water agencies.
The goal of the Water Bank public engagement process is to share information, answer questions and gather input about how a Water Bank could be operated and expanded in the Sacramento region. RWA is planning several public meetings—called Stakeholder Forums—through early 2024.
---
Questions of the Week
Between Stakeholder Forums, the Program Team is addressing questions provided by stakeholders through a Questions of the Week feature. Questions may include those from a single stakeholder, or the Program Team may combine similar questions and provide comprehensive answers about the Water Bank. Questions and answers will also be posted here on this page. Additional questions may be submitted to the Water Bank program email at waterbankinfo@rwah2o.org.
You can find questions from previous weeks here.
Theme: The impacts of climate change and Water Bank capacity
Question: Why is the Water Bank necessary?
Portions of Sacramento region's water system were built more than a century ago to protect our community from devastating flooding and to provide reliable drinking water supplies. The region relies on the use of three reservoirs to manage water supply:
Snowpack—our frozen reservoir. The variable amount of snowfall we receive determines how much runoff can be stored in our lakes and groundwater aquifers. However, in a normal water year with average snow and rainfall, runoff from our snowpack can store enough water to fill Folsom Reservoir.
Folsom Lake—by far our largest above-ground reservoir—captures snowmelt and protects our community from flooding. The reservoir also provides water for the fish and wildlife in the Lower American River and Delta. It is managed by the U.S. Bureau of Reclamation and is also an important part of the statewide water supply system.
Groundwater Aquifer. This is the reservoir you cannot see that lies beneath our cities and towns, agricultural regions, and wildlife areas. Aquifers in our region already contain large volumes of groundwater but they also have the capacity to store more, enabling local water providers to store significant volumes of additional water supplies. Currently, the unused capacity in our aquifers is equal to twice the volume of Folsom Reservoir.
Historically, this system has worked well for the Sacramento region. But climate change poses new and severe stressors, according to the American River Basin Study, produced in partnership by the U.S. Bureau of Reclamation and Sacramento-area public agencies. The Basin Study describes the projected impacts of climate change on water supply, water quality, ecological resilience, and critical habitat within the American River Basin, as well as identifies six strategies to help the Sacramento region adapt to the projected weather extremes and changes in precipitation patterns.
Key study findings are available here and include:
Significant increases in temperature of 4 to 7 degrees (F) by the year 2085. The most remarkable change is seen in the upper watershed, which will significantly impact snowpack, our largest storage reservoir.
Precipitation will fall more as rain and less as snow, creating a significant conflict between flood control and water supply. Runoff will peak in February through March (rather than in May) when Folsom Reservoir must maintain approximately 40 percent of its space for flood protection.
The Sacramento Regional Water Bank is identified in the Basin Study as a key strategy for adapting our region's water supply system to climate change by making it possible to store—or bank—excess water in our groundwater aquifers when it is available for withdrawal during drier times. The Water Bank can make up for lost snowpack and allow the region to capture runoff that peaks earlier in the year rather than loosing water supply by having to let those supplies flow out of Folsom reservoir for flood protection.
Question: How much water do you need from the Water Bank?
There may be no single project that will fill the water supply gap calculated from projected water loss from climate change; however, the Water Bank, which is one of multiple water supply adaptation projects, will aid in providing additional supplies.
The Water Bank uses an approach that considers the opportunity posed by the Sacramento region's natural infrastructure—our vast groundwater aquifer—and how to sustainably utilize and grow this resource as a reservoir for storing and withdrawing water over time. As such, the Water Bank will be developed in steps, utilizing and building out existing infrastructure while continuing to monitor groundwater conditions. The operations and infrastructure (pumps, pipes and wells necessary for withdrawing, moving and depositing water) will be scalable according to needs and available resources (including groundwater supplies and funding) to help safeguard the aquifer's sustainability at every step.
Current capacity: At present and using existing infrastructure, it may be possible to recharge up to 60,000 acre-feet in a very wet year using municipal sources and recover up to 60,000 acre-feet in a very dry year—enough to meet the drinking water needs of approximately 180,000 families for a year. With near-term new infrastructure, those recharge and recovery quantities could increase up to 90,000 acre-feet in a year—enough to serve approximately 270,000 households annually.
Near-term capacity: The Water Bank has the potential to grow over time, making use of other supply sources and recovery methods. Put in context, the unused capacity in our local groundwater aquifers is equal to twice the volume of Folsom Reservoir or about 1.8 million acre-feet of unused storage space. That unused storage space could store surface water during wet conditions for use when surface water supplies are more limited, as during a drought. In addition, there are opportunities to increase the availability of supply using recycled water.
Ultimately the Water Bank will allow water providers to utilize the region's natural infrastructure in a way that optimizes our water supply system for the weather patterns—the more extreme wet and dry periods—we are already experiencing and that are expected to become more frequent and intense with climate change.
We know through 20 years of conjunctive use that water banking works. Conjunctive use is a term used to describe the planned use of both surface water from reservoirs and rivers and groundwater via wells to maximize total water availability in a region long term. Enhancing this program with the Water Bank is a natural next step to providing water supply reliability for the decades to come.
---
Materials from the Second Stakeholder Forum Held February 13, 2023
The second Stakeholder Forum explored the proposed goal, objectives, principles and constraints for the Sacramento Regional Water Bank, a groundwater storage program utilizing the expansive reservoir under the urban core for storing water during wet times for use during dry times.
Materials from the First Stakeholder Forum Held October 26, 2022
The first Stakeholder Forum explored key topic areas such as water sources and management in the Sacramento region; projected impacts of climate change on the region's water resources; how water banking works; how a Water Bank could help the region adapt to climate change; and other topics.
---
You can learn more about the Water Bank here. To be added to our email list to receive future updates on RWA projects, including the Water Bank, please click here.
Questions for the Water Bank project team? Please email waterbankinfo@rwah2o.org.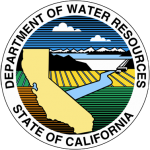 Funding for Water Bank development has been provided in part from the Budget Act of 2021 through a grant from the California Department of Water Resources.