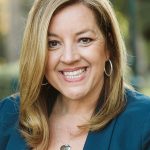 Senator Angelique Ashby is the first woman to represent Sacramento in the California State Senate in over 20 years. She served 12 years on the Sacramento City Council. During her tenure, she secured millions to fund schools, community centers, parks, and fire stations, attracted high-wage jobs, advanced flood control, and championed programs for women and children experiencing homelessness. A single mom at 20, Senator Ashby earned a Juris Doctorate from the University of the Pacific's McGeorge School of Law and co-founded a consulting firm focused on helping vulnerable populations succeed.
---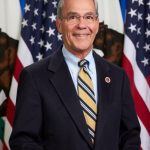 Senator Roger Niello is a lifelong Sacramento resident who graduated from Encina High School and later earned degrees from UC Berkeley and UCLA. After a career as a CPA, he joined the Niello Auto Group, serving as CFO and running dealerships. Roger was elected to the Sacramento County Board of Supervisors, the California State Assembly, and later became President and CEO of the Sacramento Metro Chamber of Commerce. Senator Niello is a dedicated community volunteer and resides in Fair Oaks with his wife, Mary. They have five children and six grandchildren.
---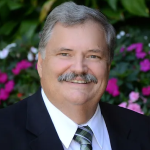 Our Moderator:
John McGinness is a 31-year veteran of the Sheriff's Department and hosts a top-rated show on NewsRadio KFBK. He has held roles spanning the department, including serving as Sheriff, a member of the elite Motorcycle Detail, CSI investigator, homicide detective, and spokesman. He's also an adjunct professor at California State University, with a bachelor's degree in Criminal Justice, master's degree in Emergency Services Administration, and is a West Point Leadership Institute graduate. McGinness resides in Folsom, California, with his wife, Peggy, and two children.