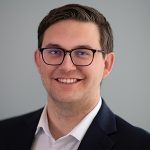 Josh Lewis is a recent UC Berkeley graduate in political science and public policy. He is originally from the Northern Sierra Nevada mountains, where he led youth-centered efforts to defend natural ecosystems. He previously chaired the UC Student Association and is an elected delegate to the California Democratic Party's Central Committee. Currently, he works as an account coordinator at Lucas Public Affairs, supporting clients in climate and higher education policy.
---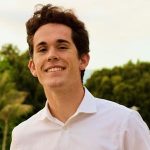 Alex Niles recently graduated from UC Santa Barbara with an Interdisciplinary Studies degree, focusing on Communications, Sociology, and History. He conducted research on environmental justice in NYC's Green New Deal and water politics in California suburban development. As UC Student Association president, he advocated for various issues, including funding for disabled student services, Cal Grant reform, and Pell Grant expansion.
---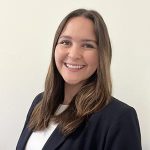 Grace Ochs holds a degree in Environmental Studies and Public Policy from UC Berkeley. Originally from the Central Valley, her interest in climate policy stems from observing its impact on her community. She previously led educational programs at the Berkeley Student Food Collective and worked in corporate sustainability at the Federal Reserve Bank of San Francisco. She currently serves as the Project and Communications Coordinator at Next 10, a nonprofit focused on climate-related research in California.
---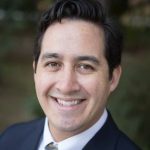 Our moderator:
Dr. Matthew Dumlao is the Chief of Staff to California Lieutenant Governor Eleni Kounalakis. He advises the Lieutenant Governor on environmental, agricultural, economic development, and transportation issues. Previously, Dr. Dumlao served as an environmental policy advisor to Senators Henry Stern and Fran Pavley, working on key legislation like Senate Bill 32 to reduce greenhouse gas emissions. He holds a PhD in Soils and Biogeochemistry from UC Davis, a master's degree in Plant Ecology from the University of Colorado at Boulder, and a bachelor's in Plant Biology from UC Davis.